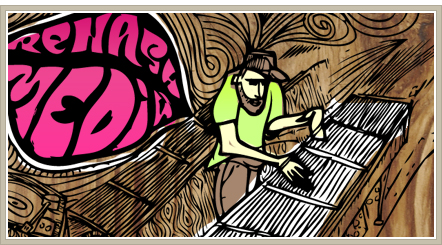 FREE STUFF HERE. INQUIRE WITHIN.
So don't buy any of our products, we don't care. But at least don't forget to pick up your free gift bag on the way out. Yep, hit up the
Beatstream
section for hours and hours of DJ mixes from Rehash and friends in MP3 format. Then there's the
Excavation
section (which by the way has ditched the old RealAudio files and replaced them with new MP3s) where we kindly rip our favorite tracks from our favorite records before uploading them and making them yours for the taking. And lastly, there's
Everything Else
, where you can find, well, yeah, everything else.
(
contact us
)
...